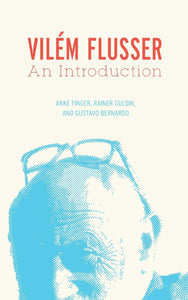 Vilem Flusser (1920-1991) has long been known and celebrated in Europe and Brazil primarily as a media theorist. Only recently have other facets of his accomplishments come to light, clearly establishing Flusser as a key thinker.

An accessible and thorough introduction to Flusser's thought, this book reveals his engagement with a wide array of disciplines, from communication studies, posthuman philosophy, media studies, and history to art and art history, migrant studies, anthropology, and film studies. The first to connect Flusser's entire oeuvre, this volume shows how his works on media theory are just one part of a greater mosaic of writings that bring to the fore cultural and cognitive changes concerning all of us in the twenty-first century.

A theorist deeply influenced by his experiences as a privileged citizen of Prague, a Jew pursued by the Nazis, a European emigrant, a Brazilian immigrant, and a survivor keenly interested and invested in history and memory, Vilem Flusser was an outsider in a staunchly hierarchical and disciplined academic world.


Physical Info: 
127 x 203 x 15mm | Paperback
SKU: 9780816674794 Barcode: 9780816674794