Am I in love? Yes, since I am reading.
Books & Belongings is a curated bookstore celebrating readers, thinkers, writers, artists, and other creative minds.  We carefully select the international collection of books to our shelves. We are home for readers and collectors to enjoy the warmth and wisdom of books.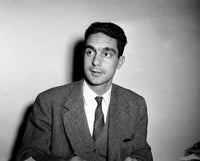 Cavino's Tales
"A tale is born from an image, and the image extends and creates a network of meanings that are always equivocal. "-Italo Calvino  
B&B Reviews
The Erasers
Les Gommes (ยางลบ) หรือ The Erasers ของ Alain Robbe-Grillet ถือกำเนิดขึ้นในประเทศฝรั่งเศสปี 1953 ในท่ามกลางบรรยากาศและการถกเถียงเรื่องภาระและหน้าที่ของวรรณกรรมว่า มันควรจะเป็นไปในทิศทางอย่างไร
Read More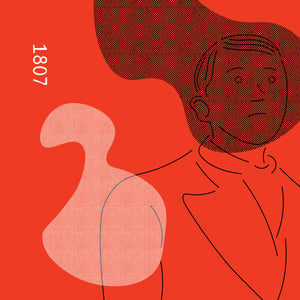 All About Blanchot
โมริซ บล็องโชต์ (Maurice Blanchot) เป็นหนึ่งในนักเขียนที่แข็งขันและมีส่วนในขบวนการเคลื่อนไหวทางการเมือง การรณรงค์ การเขียนจดหมายเปิดผนึกเพื่อเรียกร้อง หรือประณามความอยุติธรรมมาโดยตลอด แต่ถึงเขาจะโด่งดังในฐานะปัญญาชนชั้นนำ หากประวัติชีวิตและตัวตนของเขานั้นกลับเป็นเป็นสิ่งที่ยากจะค้นคว้าหรือเข้าถึง
READ MORE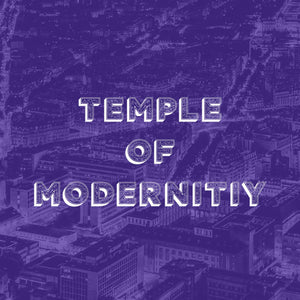 Temple of Modernity
มนุษย์มิได้บูชาเทพเจ้าบนที่สูงอีกต่อไป (…) จิตวิญญาณแห่งศาสนาลงมาสถิตบนฝุ่นดิน และทอดทิ้งแดนสักการะ หากยังมีอีกสถานที่ที่ยังคงรุ่มรวยสมบูรณ์ในท่ามกลางมวลมนุษย์ เป็นสถานที่ที่ผู้คนต่างมุ่งค้นหาหนทางลึกลับ ที่ซึ่งศาสนาหนึ่งกำลังค่อยๆก่อตัวขึ้น
READ MORE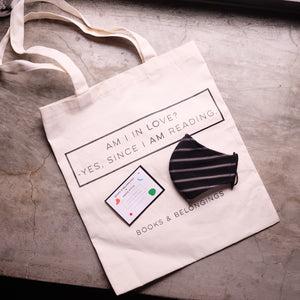 Welcome Kit
ชุดของที่ระลึกสำหรับสมาชิกรายปี 100 ท่านแรก ประกอบด้วย B&B Tote Bag กระเป๋าสกรีนลายพิเศษ Limited Edition B&B Mask หน้ากากผ้าที่ผ่านการออกแบบโดยดีไซเนอร์ ตัดเย็บด้วยผ้านวัตกรรมใหม่ที่ช่วยป้องกันทั้ง PM 2.5 และช่วยยับยั้งแบคทีเรียและเชื้อราได้มากกว่า 90%
Read More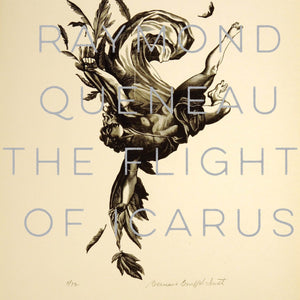 Raymond Queneau: The Flight of Icarus
การออกติดตามหาสิ่งสาบสูญดูจะเป็นห้วงการกระทำ (action) ที่พบเห็นได้บ่อยในนวนิยายสมัยใหม่จำนวนมากที่ถ้าไม่รับอิทธิพลทางตรงก็ทางอ้อมจากงานของฮารุคิ มุราคามิ (Haruki Murakami) นักเขียนนวนิยายที่มีคน สัตว์ สิ่งของหายไปจากเรื่องราวมากที่สุดคนหนึ่งในโลก
Read More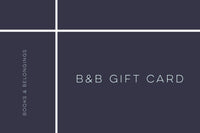 B&B GIFT CARD
Shopping for someone else but not sure what to give them? Give them the gift of choice with a Books & Belongings gift card.
Gift cards are delivered by email and contain instructions to redeem them at checkout. Our gift cards have no additional processing fees.
Give a gift