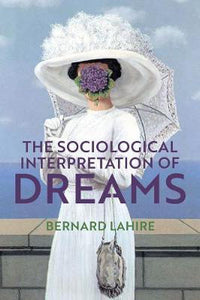 For Freud, dreams were the royal road to the unconscious: through the process of interpretation, the manifest and sometimes bewildering content of dreams can be traced back to the unconscious representations underlying it. But can we understand dreams in another way by considering how the unconscious is structured by our social experiences?  
This is hypothesis that underlies this highly original book by Bernard Lahire, who argues that dreams can be interpreted sociologically by seeing the dream as a nocturnal form of self-to-self communication. Lahire rejects Freud's view that the manifest dream content is the result of a process of censorship: as a form of self-to-self communication, the dream is the symbolic arena most completely freed from all forms of censorship. In Lahire's view, the dream is a message which can be understood only by relating it to the social world of the dreamer, and in particular to the problems that concern him or her during waking life. As a form of self-to-self communication, the dream is an intimate private diary, providing us with the elements of a profound and subtle understanding of who and what we are. Studying dreams enables us to discover our most deep-seated and hidden preoccupations, and to understand the thought processes that operate within us, beyond the reach of our volition.  
The study of dreams and dreaming has largely been the preserve of psychoanalysis, psychology and neuroscience. By showing how dreams are connected to the lived experience of individuals in the social world, this highly original book puts dreams and dreaming at the heart of the social sciences.  It will be of great value to students and scholars in sociology, psychology and psychoanalysis and to anyone interested in the nature and meaning of dreams.
Physical Info: 
164 x 235 x 37mm | Hardback 
SKU: 9781509537945 Barcode: 9781509537945