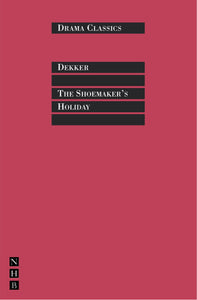 A rumbustious Elizabethan comedy featuring identity fraud, love triangles and a marriage proposal disguised as a shoe fitting.

Thomas Dekker's play The Shoemaker's Holiday was first staged in London in 1599.

This edition of the play, in the Nick Hern Books Drama Classics series, is edited and introduced by Peter J. Smith.
Physical Info:  105 x 160 x 8mm | Paperback
SKU: 9781854597144 Barcode: 9781854597144