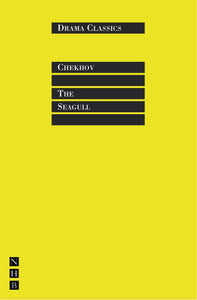 Chekhov's early tragedy, translated and introduced by Stephen Mulrine.
Arkadina, a famous actress, and her lover, a famous novelist, are spending the summer on her country estate, but their glamorous presence proves fatally disruptive to the lives of all those present, especially her son, Konstantin and Nina, the girl he loves.
Anton Chekhov's play The Seagull was first staged at the Alexandrinsky Theatre in St Petersburg in October 1896.
This translation by Stephen Mulrine, published in the Nick Hern Books Drama Classics series, was first staged by English Touring Theatre in 1997.

Physical Info: 104 x 158 x 7mm | Paperback 
SKU: 9781854591937 Barcode: 9781854591937