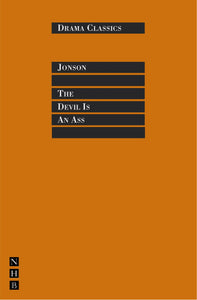 Pug, a junior demon, persuades his master Satan to let him spend a day in London. Taking over the body of a recently hanged thief, Pug becomes servant to a squire from Norfolk, Fitzdottrel, who doesn't believe that Pug is a devil but is happy that he asks no wages.

Ben Jonson's comedy The Devil is an Ass was first performed by the King's Men in 1616.

This edition of The Devil is an Ass in the Nick Hern Books Drama Classics series is edited by Peter Happe, and introduced by Simon Trussler.
Physical Info: 105 x 160 x 10mm | Paperback
SKU: 9781854592682 Barcode: 9781854592682