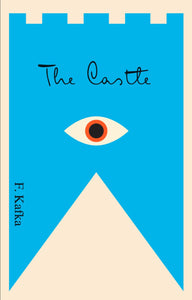 Left unfinished by Kafka in 1922 and not published until 1926, two years after his death,
The Castle
is the haunting tale of K.'s relentless, unavailing struggle with an inscrutable authority in order to gain access to the Castle. Scrupulously following the fluidity and breathlessness of the sparsely punctuated original manuscript, Mark Harman's new translation reveals levels of comedy, energy, and visual power previously unknown to English language readers.

Translated and with a preface by Mark Harman

ABOUT THE AUTHOR
 FRANZ KAFKA was born in 1883 in Prague, where he lived most of his life. During his lifetime, he published only a few short stories, including "The Metamorphosis," "The Judgment," and "The Stoker." He died in 1924, before completing any of his full-length novels. At the end of his life, Kafka asked his lifelong friend and literary executor Max Brod to burn all his unpublished work. Brod overrode those wishes.
Physical Info: 5.18 x 7.97 x 0.71 | 352 Pages | Paperback 
The Schocken Kafka Library Series
SKU: 9780805211061 Barcode: 9780805211061