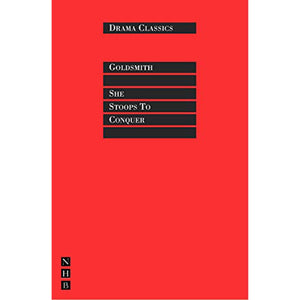 The best-loved English comedy of the 18th century, a lighthearted farce full of entanglements and misunderstandings, all set over the course of single, eventful night.

Oliver Goldsmith's play She Stoops to Conquer was first staged in London in 1773.

This edition of the play, in the Nick Hern Books Drama Classics series, is edited and introduced by Trevor R. Griffiths.

She Stoops to Conquer is a set text for OCR Drama GCSE, OCR English Literature GCSE, EdExcel Drama GCSE and for AQA English Literature A/AS-Level.
Physical Info: 105 x 160 x 8mm | Paperback

SKU: 9781854594419 Barcode: 9781854594419