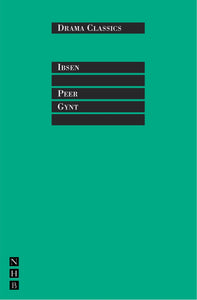 Henrik Ibsen's mighty epic, by turns fantastic and tragic, based on the Norwegian fairy tale Per Gynt.
Ibsen's play, his last to be written in verse, follows the poet and braggart Peer Gynt as, fleeing disgrace, he swaggers and seduces his way from the fjords of Norway to the deserts of Africa and back.
Peer Gynt was originally published in 1867, and first performed in Christiania (Oslo) in 1876.
This English version, in the Nick Hern Books Drama Classics series, is translated and introduced by Kenneth McLeish.

Physical Info: 107 x 160 x 12mm | Paperback
SKU: 9781854594358 Barcode: 9781854594358