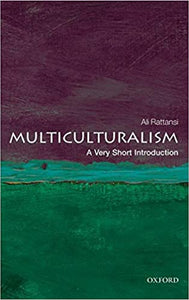 Multiculturalism appears to be in terminal crisis. It has been blamed for undermining national identity, diluting social cohesion, creating ethnic ghettos and cultural fragmentation, providing fertile ground for Islamic radicalism, encouraging perverse 'political correctness', and restricting liberal freedoms of expression, amongst other things. The public debate over multiculturalism has polarised opinion amongst the general public, policy makers, and politicians.
But how much real evidence, beyond tabloid headlines and anecdotes, exists for these claims?
In this Very Short Introduction, Ali Rattansi considers the actual evidence from social science research to provide a balanced assessment of the truth and falsity of the charges against multiculturalism. Dispelling many myths in the process, he also warns about the dangers that lurk in an uncritical endorsement of multiculturalism, and concludes by arguing that it is time to move on to a form of 'interculturalism'.
ABOUT THE SERIES: The Very Short Introductions series from Oxford University Press contains hundreds of titles in almost every subject area. These pocket-sized books are the perfect way to get ahead in a new subject quickly. Our expert authors combine facts, analysis, perspective, new ideas, and enthusiasm to make interesting and challenging topics highly readable.
Physical Info: 
123 x 173 x 14mm
SKU: 9780199546039 Barcode: 9780199546039