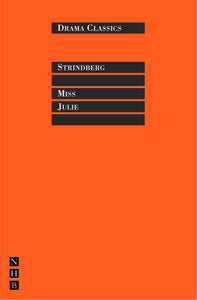 Bored with her sheltered existence, Miss Julie attempts to seduce the footman, but gets far more than she bargained for...

August Strindberg's classic naturalistic play Miss Julie was written in 1888, and first performed at Strindberg's experimental theatre in Copenhagen, Denmark, in 1889, despite being banned by the censor.

This English version, translated and introduced by Kenneth McLeish, is published in the Nick Hern Books Drama Classics series. The volume also includes Strindberg's Preface.
Physical Info: 107 x 162 x 7mm | Paperback
SKU: 9781854592057 Barcode: 9781854592057