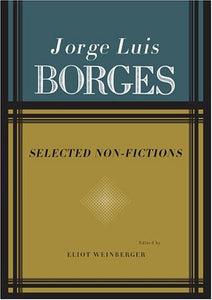 Winner of the National Book Critics Circle Award in Criticism 
It will come as a surprise to some readers that the greater part of Jorge Luis Borges's extraordinary writing was not in the genres of fiction or poetry, but in the various forms of non-fiction prose. His thousands of pages of essays, reviews, prologues, lectures, and notes on politics and culture though revered in Latin America and Europe as among his finest work, have scarcely been translated into English.
ABOUT THE AUTHOR
Jorge Luis Borges (1899–1986) was an Argentine poet, essayist, and author of short stories. His most notable works as a key literary Spanish-language figure of the twentieth century include Ficciones (Fictions) and El Aleph (The Aleph). He received a BA from the College of Geneva. He was also appointed the director of the National Public Library and professor of English literature at the University of Buenos Aries in 1955. During his lifetime, Borges received the first Prix International Formentor Prize which he shared alongside Samuel Beckett in 1961. He also received the Jerusalem Prize for the Freedom of the Individual in Society in 1971.
Physical Info: 143 x 212 x 36mm | 576 pages | Paperback 
Edited by Eliot Weinberger
Translated by Esther Allen, Suzanne Jill Levine and Eliot Weinberger

SKU: 9780140290110 Barcode: 9780140290110