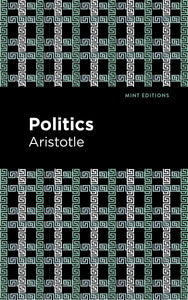 Similar to Nicomachean Ethics, Aristotle explores another facet of good living by outlining the best governing practices that benefit the majority, and not the minority. In The Politics, he defines various institutions and how they should operate within an established system.
The Politics provides an analysis of contemporary government as it relates to all people. Aristotle discusses the positive and negative qualities of authority and how they affect civilian life. In eight books, he details the tenets of the political community, including justice, the economy and household management. He recounts the actions of previous administrations, highlighting the differences between a democracy and oligarchy. He also examines the purpose of constitutions and how they can better serve the state.
By studying the past, politicians can navigate and overcome challenges that toppled previous regimes. The Politics contains a strategic framework that can be used in a modern-day context. It offers a comprehensive look at the people and processes expected to maintain law, order and prosperity.
Physical Info: 
127 x 203 x 14.73mm | Paperback
SKU: 9781513268019 Barcode: 9781513268019